Podcast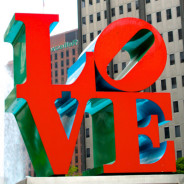 Whitney sang about it and the world sang along, but what exactly is self love?  I believe it's the practice of nurturing one's spirit with praise and gratitude, and the acceptance of and love for one's physical form. The gift of self-love is accessible to all who wish to claim it.
SELF-TALK
Our active minds will indulge in destructive thoughts should we allow them. Thankfully, all habits, including self-defeating ones are learned behavior which can be replaced.  In the words of my grandmother, "If you don't think you're cute, nobody else will."
MIRROR, MIRROR…
I was recently introduced to Jack Canfield's "Mirror Exercise", a self-love experiment perfect for beginners. This exercise asks you to look deeply into your eyes for 40 consecutive nights and affirm, "I love you" and speak your full name.  Prior to attempting it, I thought my self-love tank was pretty full.  Was I ever wrong!  A few seconds into my first "barefaced mirror workout", I examined my face and the meter on my tank started dipping toward the empty zone.  Staring into my face and acknowledging my own nakedness, the unpolished version of me was painful exhilaration.
THE VEIL HAD BEEN LIFTED
On day two of the Mirror Exercise, I looked past my face and as instructed, I stared deep into my eyes and took a slow breath.  Immediately, I began to flood myself with all the love I could muster.  I softly uttered, "I love you Leslie" to my reflection and began to sense my empty tank refilling.
The third evening when I said, "I love you" it was fearless.  By day four, I found softness, true beauty, and my declaration resounded into the next room.  My husband asked me if I was talking to him…I replied, "Yes.  I love you, and I don't tell you often enough!"
Now, 15 days into the exercise, I'm learning to be kinder to my whole self.  I'm re-learning that beauty really does come from within. It begins and ends in the spirit. You see, I've lost many family members and friends who didn't live to experience wrinkles or great-grandchildren. I will honor them by appreciating all that age brings.  For it is my legacy.  I've woven the Mirror Exercise into my evening routine, restoring my personal supply of love first and offering it to others second.
REFILL AND HEAL!
Is your self-love tank running low? If so, I suggest you get re-acquainted with yourself by making daily affirmations of acceptance.  Give praise, for you are "fearfully and wonderfully made."  Declare aloud, "I love you, me!"  Replace self-defeating thoughts with kindness to your spirit. Forgive yourself right now for everything leading up to this moment.  Forgive others, and walk bravely and freely into the present with a full tank of love.
I affirm that I will offer love to myself first, which guarantees a plentiful supply of my love for others.  Will you affirm this too?