Blog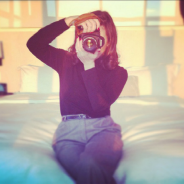 "Finally, brethren, whatever things are true, whatever things are noble, whatever things are just, whatever things are pure, whatever things are lovely, whatever things are of good report, if there is any virtue and if there is anything praiseworthy–meditate on these things." Philippians 4:8 NKJV
MEDITATE ON WHAT IS GOOD
Where your focus goes, you go and your energy goes too.  Make no mistake, your thoughts change your body chemistry.  You can make yourself physically ill by focusing on negative thoughts and images.  Heart only the things that you want to manifest in your life and release all things that do not serve you.  If your thoughts (or your words) are not noble, or virtuous and of good report, then move away from them.  Command them to leave.
NEXT!
Somiari Demm, clinical psychologist, says to release them, say "next!" and move on to a good thought. I spoke that aloud the other day.  My thought was self defeating and I refused to allow it to take hold in my mind.  I startled the lady sitting near me as I laughed out loud.  She got up and moved away.
Sacred scripture says "do these, and the God of peace will be with you."  These good things are my focus for me and for all of you, today and always.