My Gratitude List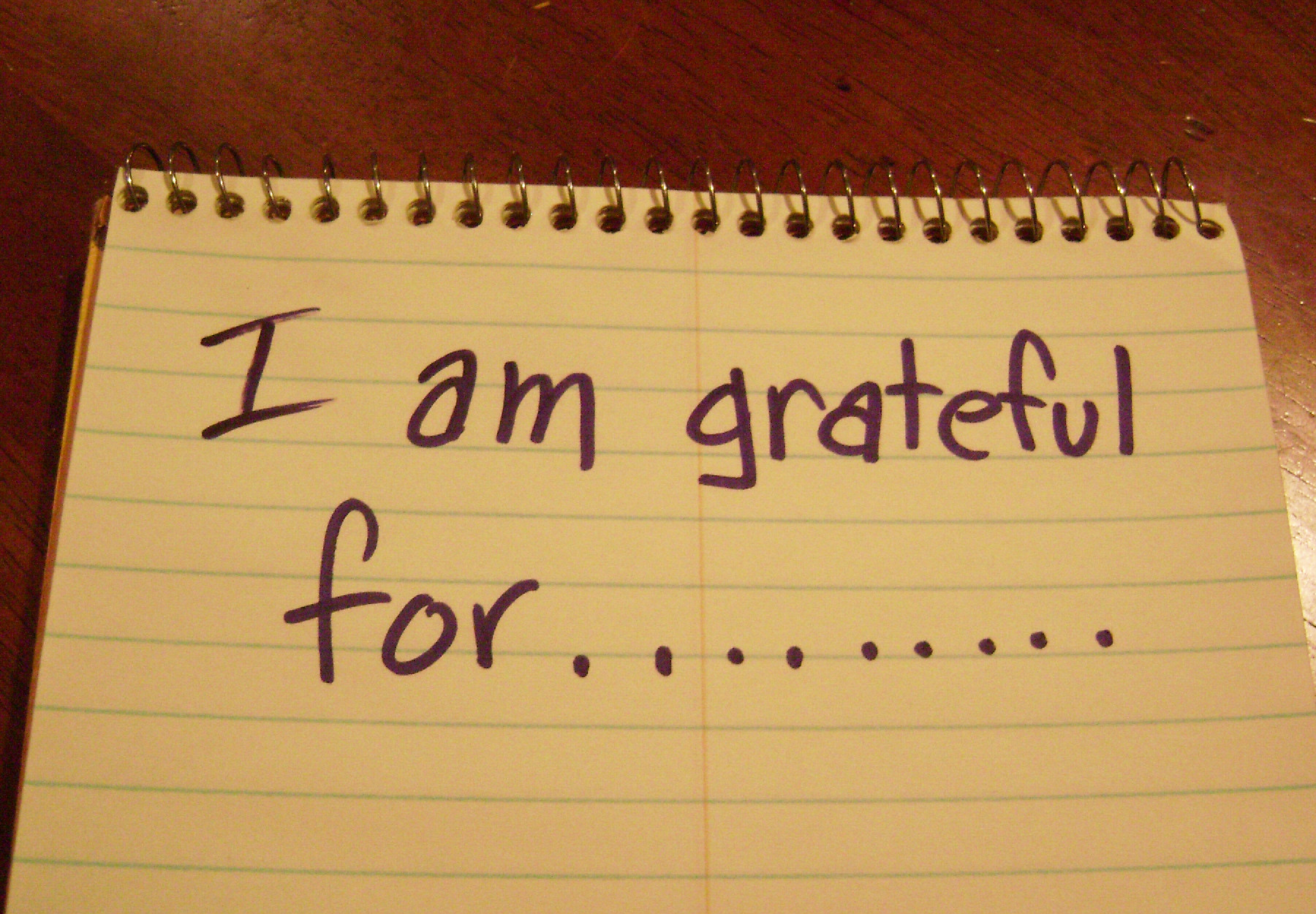 Soon after I rise, I journal at least seven blessings that I am grateful for.  I share my gratitude list with you:
I AM GRATEFUL FOR…
I am grateful that God loves me just as I am.  It is because of His mercy and grace that I stand here at this time.  I thank Him for His Holy Son, Jesus, and the Holy Spirit.
I am grateful for the love of my life, Roosevelt and the bond that we share. I trust him with my life and I thank God for 48 years of growth and refinement in our marriage. I dare not imagine a life without him.
I am grateful for my incredible children and children-in-law, Leonard and Stacey, Clifton and Carmen, and Jason and Steffany.  They are marvelous parents, they love the Lord and I love them more than they can ever know.
I am grateful that I have lived long enough to know and love beautiful, talented, grandchildren, Brittany, Justin, Tyler, Lesley, Kyle, Eboni, Jai, Nia, and Jason, Jr. and great grandchildren, Emerson, and Kyle, Jr, who God is knitting together in his mother's womb.  They are the apples of my eye.
I am grateful for my brothers, brothers-in-law, sisters and sisters-in-law, Gayle and Bill, Paul, Lloyd and Aleta, Michael and Brenda, Charlene, George and Marilyn, Marcia and Richard, and Jeanette. A close family is a true gift. I love them deeply.
I am grateful for my family of dear friends, Jeanie, Jackee, Pat, Andrea, Betty, Marie, Jacqui and Mrs. Wilkins;  For the unconditional love they offer me and the love I offer them.  They add richness to my life.
I am deeply grateful for this new season in my life, and the awakening that it introduced. This time has ushered in restoration and transformation.  I am grateful that it is the Father's good pleasure to give me the kingdom (Luke 12:32), and that no good thing will be withheld from me if I walk uprightly (Psalms 84:11).
I thank God for you reading this now and that you trust me to whisper to you my inner thoughts.  Know that I circle you in prayer.
I invite you to comment and share your gratitude list with me.
Mrs. C