The Red Bird Story Pt. 2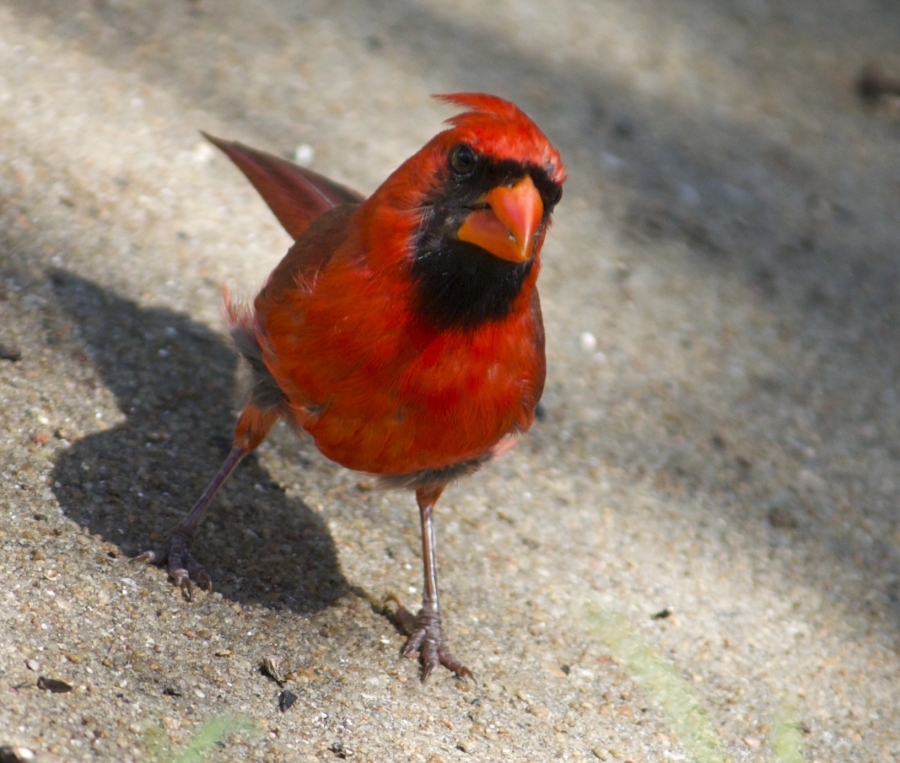 The Red Bird Story Pt. 2
…Continued from Part 1
A DIVINE CONNECTION?
At first, I thought my mom was exaggerating. As God would have it, on several occasions I witnessed the divine connection between her and the red bird. Sometimes it was me who was struggling and she would call me on the telephone and say, "Honey, I just saw a red bird…God says everything is going to be OK".  Since my mother's death, my children, grandchildren, siblings, and I see red birds too. Whenever they appear, they linger long enough in a space to let us know our God has sent them to bring comfort.
MAMA RET'S FAVORITE 
It came to me ask God for a redbird on this day, a gift that I desperately needed. Silently, I did just that.  I went back to watching television actually not thinking about my prayer, intent on being sad perhaps.  Within a few minutes, my husband whispered, "Les, look, there's a red bird, Mama Ret's favorite."  He had no idea that I had just asked God to send one to me.  I witnessed the most beautiful red bird that I had ever seen. He flew so close to my window I thought he was going to fly into it.  He fluttered his wings for a couple of seconds.  Just long enough for me to notice him, and then he flew off and perched in the magnolia tree in my front yard. We watched him for several minutes.  If my husband hadn't noticed the red bird first, I may have missed my blessing.
A MUSTARD SEED  
I encourage you to have faith.  Faith the size of mustard seed will do, for starters.  His sacred Word says, mustard seed-sized faith will move mountains.  I have learned that turning everything over to God, frees me of worry.  It's all in His hands anyway.  I am most grateful for all the "red bird " visitations. Whenever I see one, I thank God for the gift, for His unconditional love.  I invite you to receive God's daily blessings.  Ask and you shall receive.  What He did for me, he will do for you.  His love can show up in any form because He created everything.  Trust Him to give you comfort.